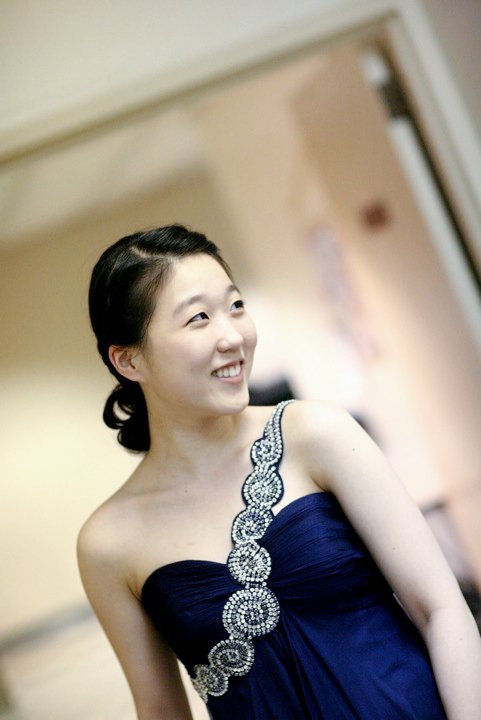 Jenny Jung Yeon Lee was born in Seoul, South Korea, and began her piano studies at the age of five with Mee Jung Yoo. Upon arrival in the United States in 2001, she studied with Victoria Dondysh before being accepted into the Manhattan School of Music Pre-College Division in 2003 under the instruction of Dr. Marc Silverman. Since her first performance in Carnegie Hall's Weill Recital Hall in 2004, Jenny has performed in numerous venues including Kumho Art Hall (Seoul, South Korea), Steinway Hall (New York City), Merkin Concert Hall (NYC), and Howard Hanson Hall (Rochester, New York). As a guest artist, Jenny participated in the Ninth Annual Humanity Awards Ceremony at the West Side Presbyterian Church in Ridgewood. Ms. Lee serves as the Vice President of the Share Your Talent Association, a nonprofit organization that holds benefit concerts for the Youth Council for the Homeless.
In past summers, Jenny participated in music programs at the Indiana University Piano Academy and the Amati Music Festival in New York. Most recently, she attended the Académie Internationale de Courchevel in France, and the Pilsen International Music Academy in the Czech Republic where she gave chamber and solo performances. In addition, Jenny worked with legendary pianist Menahem Pressler in the Master Class Series at the Adamant Music School in Vermont and was invited by the Behre Piano Associates, Inc. to perform in Weill Recital Hall as part of the 61st Annual Adamant Music School Benefit Concert.
Jenny received top prizes in the Eumag Choonchu Competition, American Protégé International Competition for Piano and Strings, the Young Pianists of New Jersey Competition, the Steinway Society Scholarship Competition, and the New Jersey Music Teachers Association Competition. She has performed in masterclasses for Alexander Kobrin, Seta Tanyel, Zenon Fishbein and Daniel Schene,
As an active chamber musician, Jenny is a founding member of the Mirabelle Trio, whose debut recital in 2008 at the Manhattan School of Music included works by Mozart, Beethoven, and Mendelssohn. She has also worked in ensembles under the guidance of Anna Pelekh, John Forconi, Elizabeth Faidley, and renowned violinist Rodney Friend.
Jenny graduated from the Academy for Visual and Performing Arts at the Bergen County Academies as a Tri-M Music Honor Society Student. She also graduated from the Manhattan School of Music Pre-College Division where she studied with Jeffrey Cohen since 2007, and was awarded the Elva Van Gelder Memorial Scholarship.
Jenny is pursuing her Bachelor's Degree under the tutelage of distinguished professor Menahem Pressler at the Jacobs School of Music – Indiana University where she is a recipient of the Barbara and David Jacobs Scholarship.