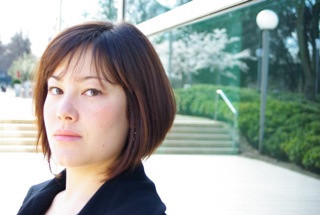 Half German, half Japanese pianist Mariko Sudo was born in 1984 and started her first piano lessons at the Music School Neuss at the age of five. From 1997 until 2003 her teacher was Mrs. Leontina Margulis in Cologne, Germany during which time she also studied at the Anton Rubinstein Akademie in Düsseldorf. After graduating in 2003 from Marienberg High School in Neuss, she began her studies with Prof. Arnulf von Arnim at the Folkwang-Hochschule in Essen, completing them in the summer of 2009.
Since the age of 12 Ms. Sudo annually took part in a "Russian School" master class with Prof. Vitaly Margulis in Freiburg, Germany, and has taken masterclasses from Jura Margulis, Bernd Glemser, Paul Badura Skoda and Dirk Mommertz (chamber music). During the renowned German "Klavierfestival Ruhr" and during the "International Summeracademy Salzburg" in Austria she had the opportunity to work with Mozart specialist Robert Levin.
In 2008 Ms. Sudo was awarded the Felix Mendelssohn Bartholdy Preis and the Kammermusikpreis der Freunde junger Musiker in Berlin where she performed with her piano quartet. With her quartet she has been invited to perform by such chamber music festivals as the Montepulciano (Italy) and the Muziek Biennale Niederrhein (Germany/Netherlands).
Mariko Sudo has played throughout Europe in numerous performances as a soloist as well as in chamber music. She gave her first piano concerto début in 2002 with the Neuss Chamber Orchestra performing Beethoven's third piano concerto. Performances of Beethoven's first Piano Concerto, Piano Concerto in F Major, K. 413, Mozart's "Jenamy" concerto and R. Schumann's A minor piano concerto followed during the next years. For the year 2010 she has been awarded "Soloist in Residence" of the Neuss Chamber Orchestra and also performed in St. Paul, Minnesota, the partner city of Neuss. Recently she gave her concert début with the Duisburg Philharmonic Orchestra under Jonathan Darlington at the Mercator Hall Duisburg.
Ms. Sudo is currently a student of Mr. Menahem Pressler pursuing a Master of Music degree at the Jacobs School of Music in Bloomington, Indiana.