Redi Llupa used surgical touch and control to spin Luciano Berio's "Six Encores", garrulous sketches that sweep away the piano's attack in soft torrents of notes and waived pedals…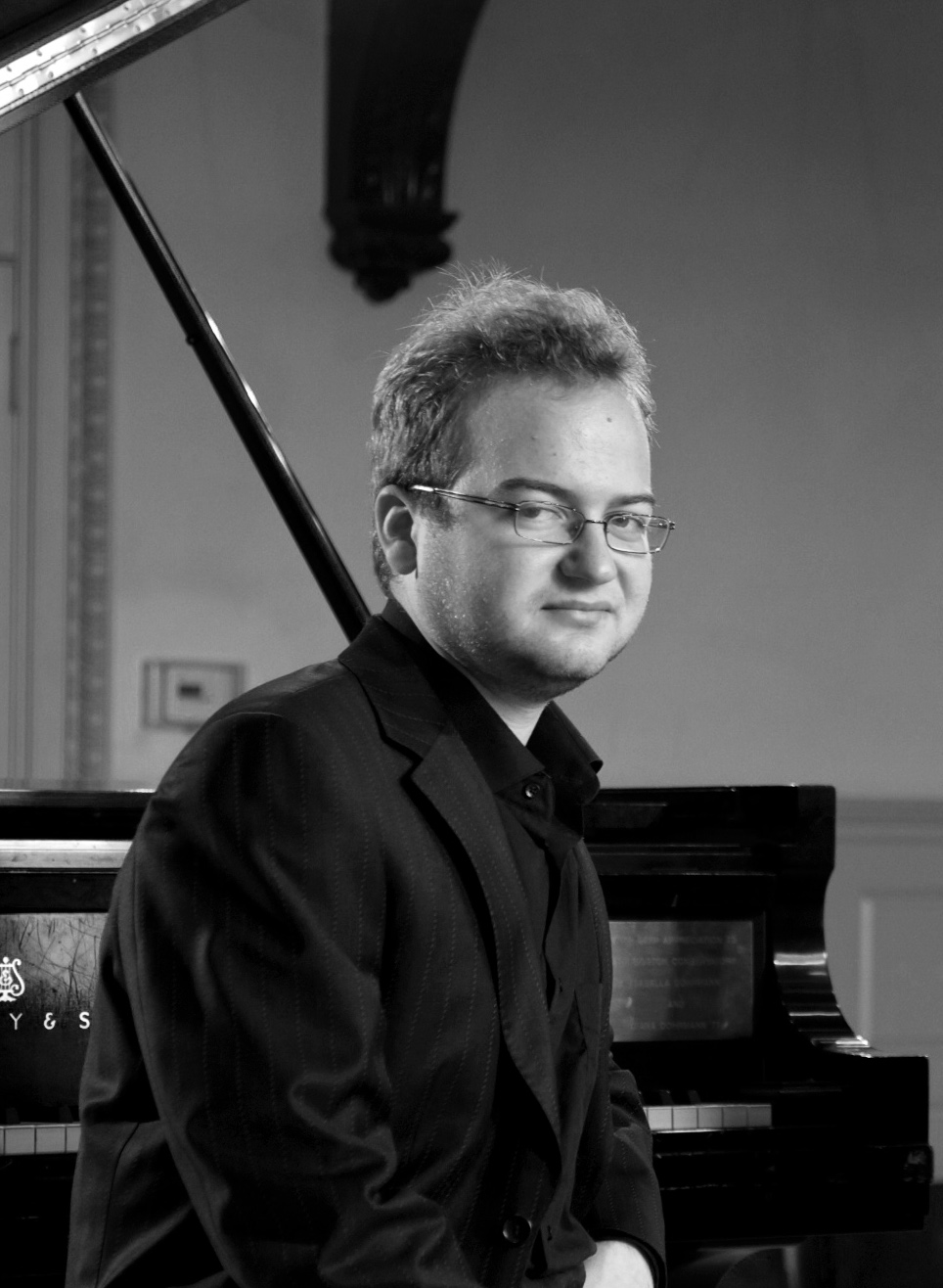 Redi Llupa was born in 1988 into a musical family in Albania. He began his piano performance training at the artistic school of Tirana "Jordan Misja" under the instruction of the pedagogue Nadjezhda Porodini. During his musical training he won awards in International and National competitions, including "Këngët e Tokës" (Albania 2001 first prize), "EPTA-Albania"- (Albania 2001 first prize), "International Competition for Young Musicians Città di Barletta (Italy 2002 & 2003 first absolute prize), "Ohrid Pearls", (Macedonia 2003 third prize), "Roma 2004", (Italy 2004 third prize), "International Music Competition", Kosovo Ars Nova Balkan (Kosovo 2005 first absolute prize).
Llupa received a full two-year scholarship to the "United World College of the Adriatic" and "Scuola Internazionale di musica da camera del Trio di Trieste". There, he received training under the guidance of Maestro Alberto Miodini (Trio di Parma) as well as from the world-renowned Trio di Trieste. His teachers include Maureen Jones, Dario de Rosa, Renato Zanetovich, Enrico Bronzi and Ivan Rabaglia. During his time in Italy, he performed as a soloist and chamber musician in various concerts, such as Mozarteum in Innsbruck, Sanct Johann, Salzburg in Austria, Trieste, Ravenna, Trento, Rome in Italy, Academy of Music In Zagreb, Rijeka, Porec in Croatia, Sezhana, Gorizia and Ljubljana in Slovenia. He also participated in international competitions where he won top prizes including the "Paolo Spinchich Cup" in piano performance in Trieste-Italy and the International Chamber Music competition "Dino Caravita" in Ravenna-Italy with the Argentinean cellist Juan Sebastian Delgado.
After his success in Italy, Redi was awarded a full scholarship supported by the Davis Foundation of UWC Scholars to study at The Boston Conservatory as a BM student in piano performance under the supervision of the highly renowned pianist Max Levinson. As a chamber musician he has continued collaborating with cellist Juan Sebastian Delgado under the guidance of Max Levinson, Rhonda Rider and Sharan Leventhal and together they have appeared in recital in various locations throughout the United States. Their duo won the "Honors Chamber Music Competition at the Boston Conservatory" in 2008. As a result, they were chosen from the Trio di Trieste to perform in the famous "Auditorium Parco Della Musica" in Rome for the celebration of the 25th anniversary of the United World College of the Adriatic.
Other performances include the Zankel Music Center in Skidmore College (NY), concert with the "Albanian National Opera Orchestra TOB" in Tirana where he gave the Albanian premiere of the Bela Bartok Piano Concerto No.3, the New Music Festival of Contemporary Music at The Boston Conservatory, where he was chosen from the faculty of the festival to perform works by Luciano Berio and lately In Japan where he had a tour in Kumamoto, Fukuoka and Nagasaki as a member of the Boston Tango Trio with cellist Juan Sebastian Delgado and the bandoneonist Juan Pablo Jofre.
Redi has participated in various masterclasses with distinguished artists incluing: Till Engel, Gerard Fremy, Francesco Monopoli, Michelle Campanella, Lucius Leclere, Roberto Domingo, Umberto Battel, Michael Lewin, Jonathan Bass, Jorge Federico Osorio, Cyprien Katsaris, Matti Raekallio, Heng-Jing Park, Ya-Fei Chuang and Andre La Plante. This summer Mr Llupa won the Davis Projects for peace and he will be part of a voluntary program that will help, encourage and teach music to young children of the favelas in Natal, Brazil.
Mr. Llupa will continue his studies at the Jacobs School of Music – Indiana University starting Fall 2011 as a Master of Music student under distinguished professor Menahem Pressler.