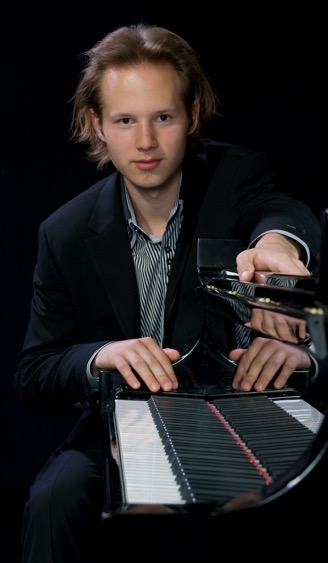 Canadian pianist, Samuel Deason has distinguished himself as a fearless and versatile musician having made his orchestral debut in Toronto performing Prokofiev's Piano Concerto No.2 under maestro Peter Oundjian as the first concerto performance in Koerner Hall's inaugural season. Recent prizewinner in the Aram Khachaturian International Piano Competition, Samuel took first prize in the Lyell Gustin, Gordon Wallis, and Florence Bowes competitions. He has furthermore garnished awards in the TSO National Piano Competition, Shean Piano Competition, Wideman Piano Competition, and the Minnesota Orchestra's WAMSO Concerto Competition where he received the distinction of "best pianist".
Samuel Deason's recent engagements include performance in the world premiere of R. Murray Schafer's Spirits of the House as part of Koerner Hall's opening ceremony, a concert at the Rotary Centre for the Arts as part of the Pianoforte Festival in Kelowna, and the first recital of the Oakville Fazioli Concert Series. Additional performances include a program of Hétu, Berg, and Dutilleux at the Richard Bradshaw Amphitheatre in Toronto, performance with the Royal Conservatory Orchestra in Stravinsky's Firebird Suite, and recitals at the Banff Centre's Rolston Hall, Edmonton's Muttart Hall, the Royal Botanical Gardens in Hamilton, and at the Auditori Antonio Cabezi in Valencia. In upcoming seasons Samuel will make debuts with the Saskatoon and Regina Symphony Orchestras.
Samuel has performed at music festivals in Banff, Orford, and Toronto, having sought the wisdom of Arie Vardi, Julian Martin, John Perry, John O'Conor, André Laplante, James Anagnoson, Ursula Oppens, and Anton Kuerti in masterclass. Samuel has studied with Marc Durand and Leon Fleisher at the Glenn Gould School, and Robert McDonald at the Banff Centre. Born in 1988 in Saskatoon, he now resides in Indiana, learning under the likes of the legendary Menahem Pressler.